The capabilities from our various professional backgrounds provide a blend of skills that distinguishes New Energy Equity from the competition.
---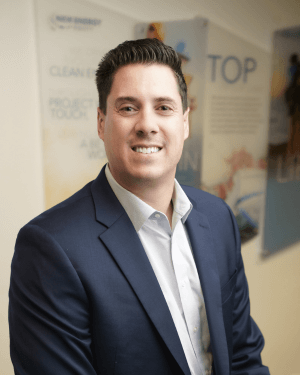 Matthew Hankey, Co-Founder & CEO
Matt Hankey is the Co-Founder & CEO of New Energy Equity, LLC. Under Matt's leadership, New Energy Equity has installed more than 330 renewable energy installations in more than 20 different states, totaling more than $650M in total transactional value. New Energy was ranked by Solar Power World in 2021 as the 7th Top Solar Developer and the 8th Top Solar Contractor in the United States and has been ranked as one of Inc. Magazine's Fastest-Growing Companies in both 2019 and 2020. Before he co-founded New Energy Equity, Matt held senior management positions with two Mid-Atlantic renewable energy companies where he was responsible for the management of the development and implementation of renewable energy projects within each company's footprint. Prior to entering the renewable energy industry in 2010, Matt worked in mergers and acquisitions (M&A) and corporate finance with M&T Investment Banking Group in Baltimore, MD where he assisted in the execution of multiple corporate finance transactions totaling over $430 million in enterprise value. He received his B.S. in Finance, Magna Cum Laude, from Ohio State University.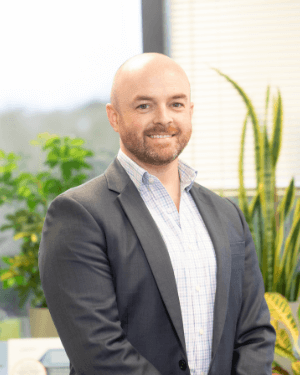 Josh Kunkel, President of New Energy Equity
As President of New Energy Equity, Josh Kunkel leads all commercial and project acquisition activities while collaboratively running daily management of New Energy with Matt Hankey. Josh has been involved in the energy industry for 15 years, with 10 years in the renewable energy space. Having worked on deals ranging from $100k to $1B, including both local community solar to large operating portfolios, Josh has a successful track record of getting projects financed and built. Prior to New Energy Equity, Josh has held management positions with two different solar developers responsible for M&A, Business Development and Finance. Josh has a degree in Chemical Physics from Hamilton College and an MBA from Cornell University.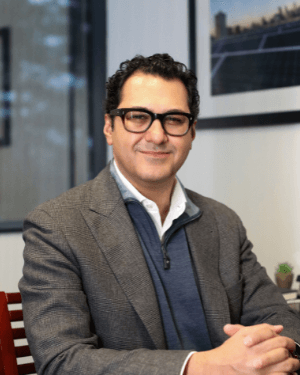 Ahmar Zaman, Chief Financial Officer
Ahmar Zaman joined New Energy Equity in 2021. Ahmar has been involved in the solar industry for more than 15 years and brings valuable insight having experienced the entirety of the industry's evolution, and through various cycles. Most recently, he served as CFO of one of the largest US PV/Storage O&M service firms which he helped grow from a single vertical to covering four industry verticals while tripling assets under management. His career began at UBS Investment Bank as an equity research analyst, one of only three covering the Solar industry at the time. As Chief Financial Officer, Ahmar is responsible for supporting rapid growth by managing the internal and external financial functions of New Energy Equity and its subsidiaries. He received his B.S. in Finance, from Arizona State University and his MBA from Babson College.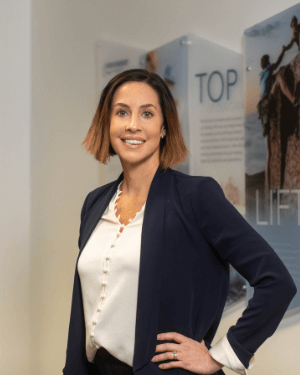 Lindsey Gillis, Chief Administrative Officer
Lindsey Gillis joined the team in 2014. As Chief Administrative Officer, it is Lindsey's responsibility to oversee Human Resources, including recruiting, staffing resource allocation, and professional development as well as lead New Energy's Diversity Equity and Inclusion Committee. In her previous role as Vice President of Operations, Lindsey managed all activities relating to Operations at New Energy Equity. Lindsey provided the project and operations oversight to assure that the appropriate resources are engaged at every phase of a project including initial due diligence, planning and project implementation. Prior to joining New Energy Equity, Lindsey worked for eight years as Global Program Manager at 3Di Technologies and then as Director of Programs for L-3 Communications (3Di Division). Lindsey's satellite communications project portfolio spanned geographic areas in SE Asia, Africa, and the Middle East with customers such as the DOD, DEA, UAE Special Operations Command, Lockheed, GD, IBM, Verizon, and many other multinational corporations and government entities. Lindsey is a dynamic and highly motivated individual experienced in global program and project management.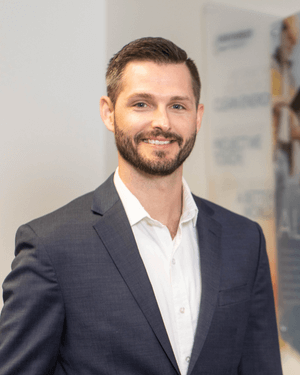 Dean Eastlake, Chief Operations Officer
Dean Eastlake joined New Energy Equity in 2016 and currently oversees all operations of New Energy Equity including all stages of project development, design, procurement and construction. Dean has been designing, modeling, constructing, and managing solar projects for over 13 years. In his previous role as VP of Engineering and Construction at New Energy Equity, Dean managed the relationships with EPCs, Utilities, Owner's engineers, AHJs, and Technical Reviewers. His professional experience began at Aurora Energy with the main focus as the lead Design Engineer for residential and small C&I solar projects. As a lean company, Dean wore many hats and had responsibilities ranging from residential sales, design and engineering, boots on the roof construction, and operations and maintenance. As his desire to design and build large-scale projects grew, he joined Standard Solar where he served as Senior Project Engineer and Engineering Manager. Here Dean expanded his solar design and construction experience to the large C&I and small utility-scale as he led a team of six engineers in technical project development, value engineering, full electrical and mechanical construction plan set creation, product selection and procurement, and construction support. He received a B.S. in Engineering with an Electrical Concentration from Messiah College. Dean has also been a NABCEP Certified PV Installation Professional since 2009.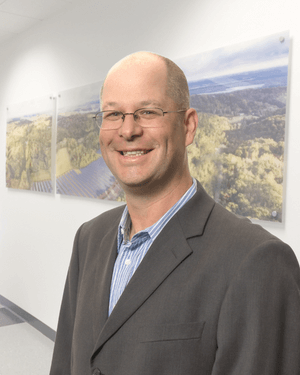 Jamie Borell, Senior Vice President of Land and Business Development
Jamie Borrell joined the New Energy Equity team in 2022, following the acquisition of Impact Power Solutions to New Energy Equity. With more 15 years of experience, Jamie brings a wealth of experience and expertise in solar development, sales, and financing for commercial and Community Solar PV installations. Jamie has a Bachelor's degree in Political Science from the University of Minnesota and a Master's of Public Policy Degree from the Humphrey Institute at the University of Minnesota. Jamie is also currently serving on the board of Clean Energy Economy Minnesota (CEEM).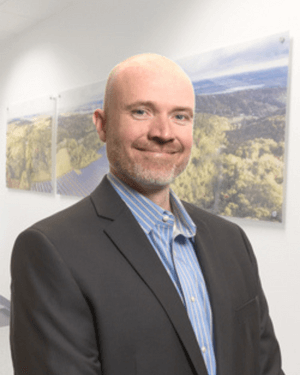 Eric Hanson, Vice President of Engineering and Construction
Eric Hanson joined the New Energy Equity team in 2022, following the acquisition of Impact Power Solutions where he served as the Director of Project Management and later the Chief Operations Officer. As the Vice President of Engineering and Construction, Eric serves as the main point of contact for owners, engineers, vendors, and other stakeholders for all Utility & C&I PV projects. Eric's team of Engineers, Project Managers, & Construction Supervisors lead each project from initial high-level design through site verification, electrical design, product selection, construction, testing, and close-out. Eric has spent over 22 years managing construction projects, with the last 14 in solar; bringing extensive EPC & subcontractor contract review, negotiation, and execution experience. Eric received both his Bachelor's degree and MBA from the University of Minnesota.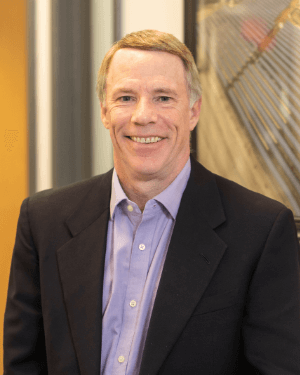 Jim Wrathall, General Counsel
Jim Wrathall joined New Energy Equity LLC in 2019, coming from K&L Gates, where he had represented New Energy. He previously spent more than two decades with AmLaw 20 law firms Skadden and WilmerHale. Since 2014 Jim's practice has focused exclusively on solar and renewable energy project development, finance, M&A transactions, and policy matters. From 2007-2011, he served as Senior Counsel to the U.S. Senate Environment Committee, working on climate and clean energy legislation and oversight. Jim received his B.S. in Management from Tulane University and his J.D. from Georgetown University Law Center.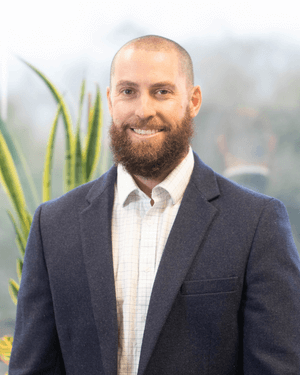 Jake Dashiell, Senior Director of Business Development
Jake Dashiell joined the New Energy Equity team in 2016 as a Business Development Manager and transitioned to Director of Business Development in 2018. Prior to joining New Energy Equity, Jake worked in fundraising with the National Federation of Independent Business. Jake oversees all activities related to business development and strategy at New Energy Equity, from project origination through the entire development cycle. Jake is responsible for establishing partnerships with developers and EPCs nationwide and managing the diligence process during project acquisition. Since joining the team in 2016, Jake has successfully developed and financed over 75MW. He received a BS in Economics from the University of Maryland College Park.