New Energy Equity is a leader in the growing and ever-changing solar industry. Our team is made up of subject matter experts across all departments. Our team has been featured in the following events, podcasts, and publications:

If you would like to include a member of our team as a speaker or panelist for your upcoming event, please contact marketing@newenergyequity.com.
---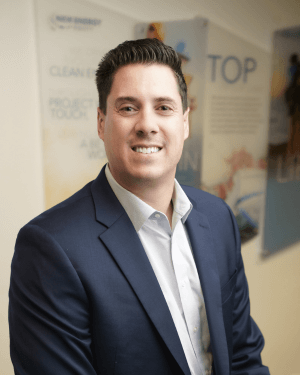 Matthew Hankey, Co-Founder & CEO
EXPERT IN: SOLAR FINANCE | POWER PURCHASE AGREEMENTS | INDUSTRY GROWTH
Matthew Hankey co-founded New Energy Equity, a developer and financier of community and commercial solar projects, at the age of 28. The company was profitable in its first full year of operation and since then has closed more than $600M in clean energy investments, managing the development and construction of over 300MW of solar energy projects nationwide. Matt established New Energy Equity with the core purpose of driving the evolution of clean energy through every project it touches, leaving behind a better world. Under his leadership as CEO and President, New Energy Equity has completed projects in more than 20 states and grown the Company to more than 75 full-time employees, delivering the benefits of solar electricity to thousands of customers. He has taken a leading role in the renewable industry both on a national and local level as a public speaker on topics such as INDUSTRY GROWTH, UPCOMING MARKET TRENDS, and DIVERSITY & INCLUSION.
Matt has participated in speaking engagements for SunCast Media Podcast, New York Solar Energy Industry Association, Power Finance and Risk, and Solar and Storage Finance USA Virtual Summit.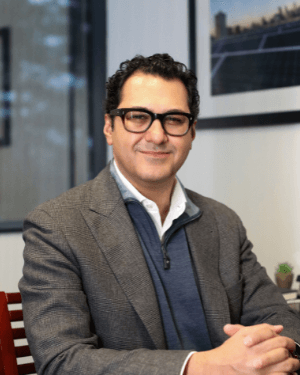 Ahmar Zaman, Chief Financial Officer
EXPERT IN: SOLAR FINANCE | BUSINESS DEVELOPMENT | O&M | INDUSTRY GROWTH | MARKET TRENDS
Ahmar Zaman joined New Energy Equity in 2021. Ahmar has been involved in the solar industry for more than 15 years and brings valuable insight having experienced the entirety of the industry's evolution, and through various cycles. Most recently, he served as CFO of one of the largest US PV/Storage O&M service firms which he helped grow from a single vertical to covering four industry verticals while tripling assets under management. His career began at UBS Investment Bank as an equity research analyst, one of only three covering the Solar industry at the time. As Chief Financial Officer, Ahmar is responsible for supporting rapid growth by managing the internal and external financial functions of New Energy Equity and its subsidiaries. He received his B.S. in Finance, from Arizona State University and his MBA from Babson College.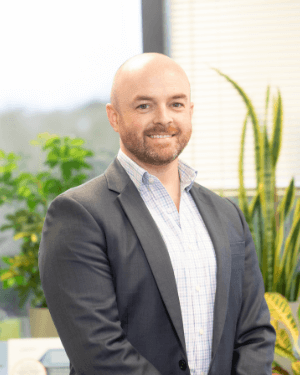 Josh Kunkel, President of New Energy Equity
EXPERT IN: MERGERS & ACQUISITIONS | DISTRIBUTED GENERATION ACQUISITION | SOLAR FINANCE
Josh Kunkel has been in the energy industry for over 15 years. He is the Vice President of Business Development at New Energy Equity where he oversees the company's partner development, marketing, and project acquisition activities. Josh received his BS from Hamilton College and received his MBA from Cornell University. In his career, he has consulted on more than 500 wind and solar projects and has successfully navigated new legislation and commercialized dozens of new solar projects. Josh has positioned New Energy Equity as a leader in the solar industry, specifically in the US Community Solar market. Since joining New Energy Equity in 2019, Josh has grown revenue 27%, and driven an increase in its solar pipeline by more than 250 MW.
Josh will be speaking on Energy Transformation at for the American Solar Energy Society in June 2022.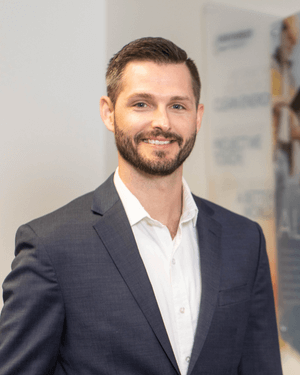 Dean Eastlake, Chief Operations Officer
EXPERT IN: SOLAR ENERGY DESIGN, MODELING, ENGINEERING AND CONSTRUCTION | SOLAR PROJECT MANAGEMENT| SOLAR PROJECT OPERATIONS AND MAINTENANCE
With more than 13 years of experience in the solar industry, Dean Eastlake leads all procurement, technical, and project management efforts as the VP of Engineering and Construction. Dean's team ensures the best-in-class design, accurate performance modeling, and quality construction workmanship beginning in the early development phase all the way through to final project commissioning. Dean manages the relationships with EPCs, Utilities, Owner's engineers, AHJs, and Technical Reviewers, and is an active member of MnSEIA. His career began as the Lead Design Engineer for residential and C&I solar projects. His responsibilities ranged from residential sales, design & engineering, construction, and operations & maintenance. He expanded his solar design and construction experience to the large C&I and utility-scale as he led a team of six engineers in technical project development, value engineering, full electrical and mechanical construction plan set creation, product selection, and procurement, and construction support.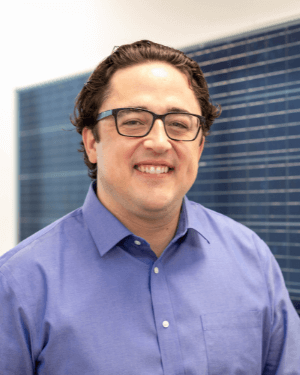 Nick Kerwin, Director of Project Acquisitions
EXPERT IN: SOLAR FINANCE | SOLAR POLICY INTERCONNECTION | DISTRIBUTED GENERATION | RATE DESIGN | MARKET TRENDS
Nick Kerwin joined the New Energy Equity team in 2021 and has over 12 years of experience in the solar industry. He has worked on residential, C&I, community solar, storage and small utility-scale projects across the country. Throughout his career, Nick has also been involved in working on policy at the state and local level that helped grow the solar & storage markets in Colorado, New Mexico, Massachusetts, and Rhode Island. Nick has broad experience in solar finance, including acquisitions, lending, and tax equity. In his current role as Director of Project Acquisitions, Nick is focused on driving efficiencies, reducing transaction costs, and building long-term partnerships in markets across the country. Nick believes that harnessing capitalism, combined with smart policy is our best chance to avoid the worst consequences of Climate Change and to transition to a clean energy economy.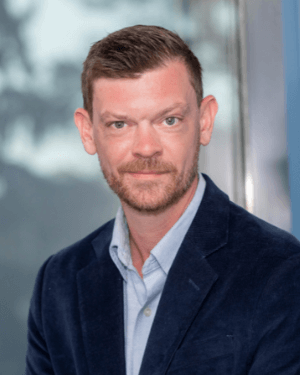 Rocky Shoemaker, Senior Project Manager
EXPERT IN: ENGINEERING | PROJECT MANAGEMENT | SOLAR DEVELOPMENT PROCESS
Rocky Shoemaker is a Master Electrician with 12 years of technical and operational experience in the field of commercial and industrial solar PV systems. He is currently a Lead Project Manager of large-scale solar facilities across multiple states and jurisdictions. Managing a team of engineers, ROcky is responsible for coordinating across internal and external departments to ensure the success of each project. His extensive technical and operational knowledge in the field of commercial and industrial solar PV systems makes him an instrumental contributor to all of his projects. Rocky is a high-energy project manager, adept at creative problem-solving on multiple simultaneous project portfolios. He is a NABCEP Certified PV Installation Professional, and Master Electrician (State of Maryland and State of Delaware). His involvement ranges from early-stage development such as maneuvering difficult permitting processes to rigorous quality assurance, delivering investment-grade assets.